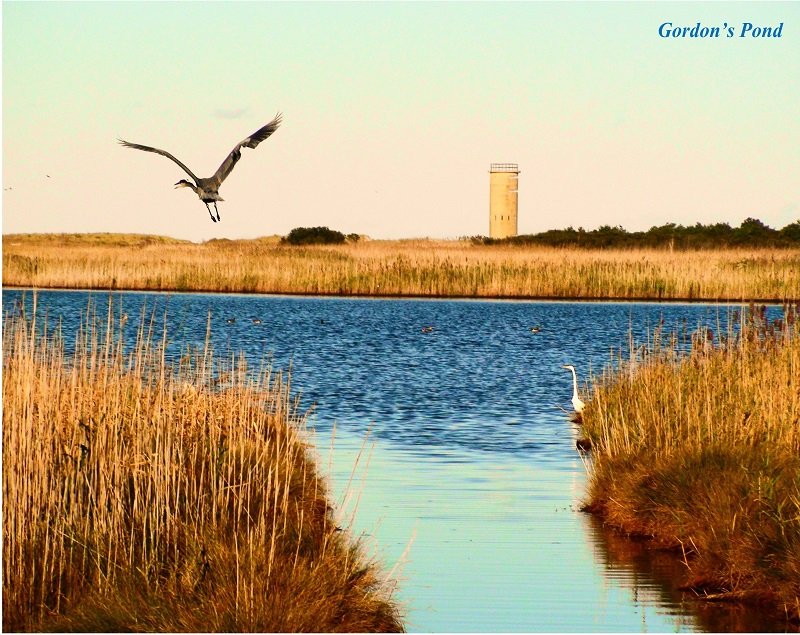 Coastal Delaware's Trails
When the weather is sweltering hot sunbathing on one of coastal Delaware's pristine beaches is a must. But what do the locals do when the weather cools off? Many of us take advantage of the beautiful hiking and biking trails that border our favorite beach towns.  With More than 100 miles of trails in Sussex County there is something for anyone who wants to get outside for biking or hiking along our coastal marshlands. We chose, in this edition of Why We Live Here, to highlight trails that connect the resort beach towns of Rehoboth and Lewes.
Gordon's Pond Trail follows the western side of Gordons Pond, a 900-acre saltwater lagoon where early settlers used to come to get their salt. The trail was recently expanded and perfect for anyone looking to experience our wetlands up close and personal! The southern end of the trail begins at the Gordons Pond parking area located in Rehoboth Beach. The northern access point begins at The Cape Henlopen State Park in Lewes at the bottom of the Herring Point parking area. Offering views of the salt marsh and the Atlantic Ocean, and it's a beautiful way to experience the fall foliage.
Another recently updated trail, the Junction and Breakwater Trail, located off of Glade Road in Rehoboth Beach, is another popular option among cyclists, runners, and hikers alike! Offering vistas of coastal marshes at the Wolfe Glade and Holland Glade bridge crossings, as well as coastal forests and farm fields. You can safely travel all the way from Rehoboth, to the Cape Henlopen High School in Lewes! The whole trail is covered by a thick canopy of tree cover, bypassing the stunning wetlands and glade buffers between the trail and the Atlantic Ocean – wildlife will accompany you all along the trail.
Lastly, the Georgetown-Lewes Trail currently spans six miles and is entirely paved making it an easy ride on your bike and a nice level surface for running. When complete, the Lewes-Georgetown Trail will be a 10-foot wide paved trail that extends a total of 17 miles all the way from the City of Lewes to Georgetown, creating the single longest trail in Delaware.
If you are not wary of crossing a few roads and looking for a great exercise loop, these trails are all very close so traveling from one to another is a breeze!
https://destateparks.com/Trails